Air Pollution Expert, Philip Owens, EH, PhD
Phil received bachelor's degrees in Biochemistry and Environmental Science from Ohio State University in 1994 and a doctorate in Environmental Health from UC Berkeley in 1998. Upon completing his doctorate, he returned home to Ohio to work on the Metropolitan Planning Organization's State Implementation Plan for the Ohio EPA District Office. In 2001, the agency promoted Philip to Chairman of their Regulation Development Enforcement Committee.
In 2018, Phil retired from working for the state to venture into the private sector and embrace his entrepreneurial spirit. He is the founder and owner of Cleveland Ducts, which provides industry-leading air duct cleaning and HVAC restoration services for residential and commercial properties. Their primary focus is on improving your indoor air quality using modern methodologies and technologies.
Phil has also published several articles on government policy that focus on global efforts to regulate hazardous substances, about which he feels strongly.
Phil still resides in Cleveland, Ohio, where he and his wife Sue are happily raising their daughter and her puppy together. We proudly welcome Phil as he shares his air pollution expertise with us as the latest Cleanup Expert.
Air Purifier Tips & Tricks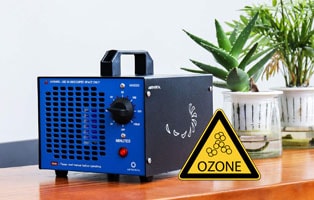 Our informative article will tell you the pros and cons of ozone air purifiers. Read it so you don't waste your money!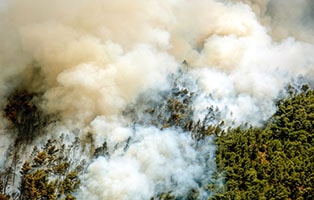 Suffering from the toxic effects of wildfire smoke? Read our article, and you'll find eight ways to protect you and your loved ones so that you stay safe and healthy.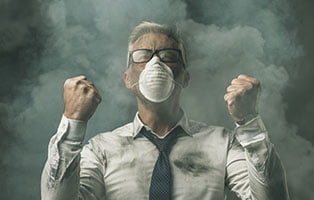 Indoor air quality can vary greatly based on geography and lifestyle. Identifying pollutants is the first step to healthy air. Learn how to test the air quality in your home with our ultimate guide.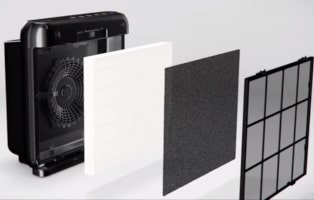 An air purifier removes contaminants from the air to improve interior air quality. But do they really work? What can they remove and how? We'll dive into some FAQ about air purifiers and how they can benefit your health.