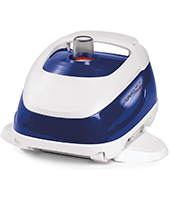 Here's our 2023 review of the Hayward Navigator Pro W3925ADC suction pool cleaner. Read it before making your buying choice.
We select, test, review and suggest the best products. We may earn a commission, if you buy something through our links.
The Hayward W3925ADC Navigator Pro is a dependable suction-side machine that'll make quick work of your toughest pool cleaning jobs.
Having your very own backyard swimming pool can be a fantastic experience. For starters, you're able to take a refreshing dip when it's sweltering outside. You can also invite friends, neighbors, and acquaintances over for a Hawaiian-themed pool party so fabulous you'll remember it the rest of your days.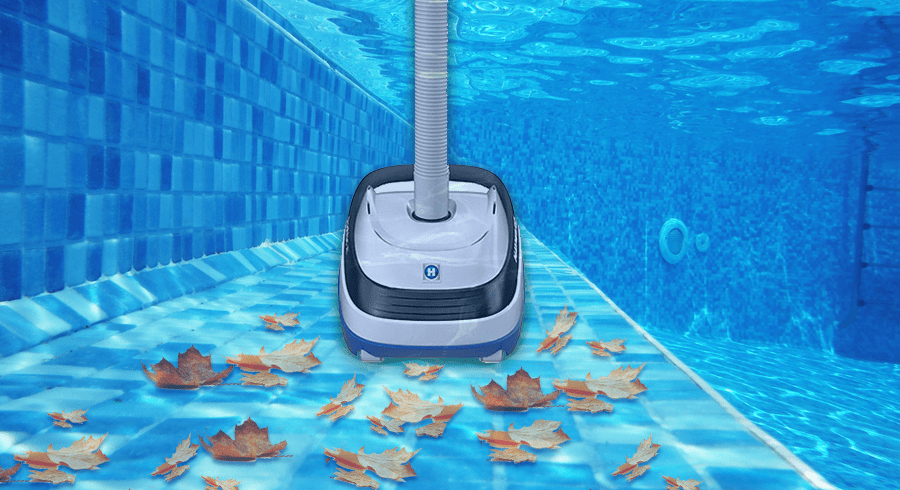 Why Hayward W3925ADC Navigator Pro is the most efficient
However, pool ownership comes with a lot of hard work if you don't have at least a little bit of help in the form of a mechanical pool cleaner. The Hayward Navigator Pro can be your tireless servant sucking up all that nasty dirt and debris that detracts from your carefully orchestrated pool aesthetics. With the Haward on the prowl, you can spend more time planning your pool-based galas and less time on all fours furiously scrubbing surfaces to get rid of algae and stains.
Features
Silent operation won't disturb neighbors;
Affordably priced;
Fewer moving parts mean fewer breakdowns;
No booster pump needed;
For gunite pools up to 40 feet long;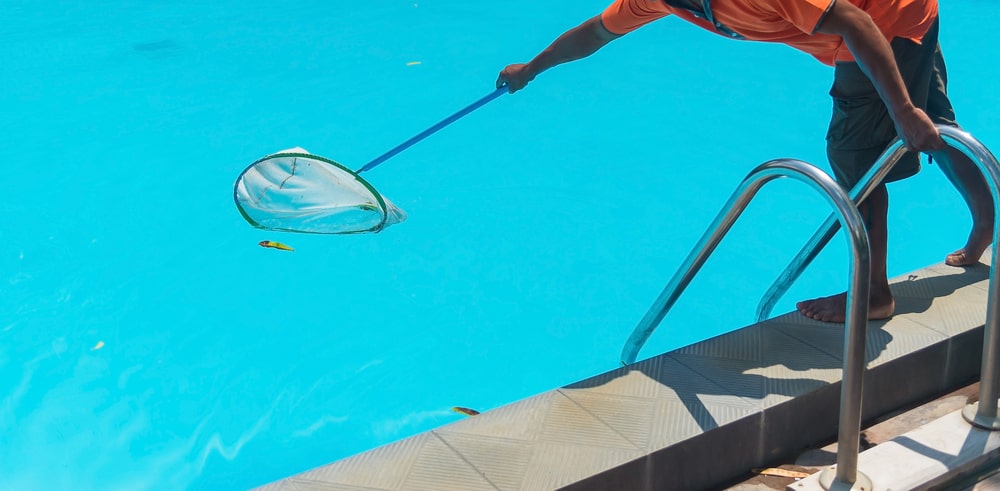 Who's the Hayward Navigator Pro For
Let's say you come home from a long day from working at your stressful job with one burning desire on your mind: splashing around in your deliciously inviting pool. However, if it's been accumulating leaves and other debris all day while you've been overexerting yourself at the office, you're going to need to get the manual skimmer out before you can fulfill your craving for a little aquatic fun. You might even need to do a little scouring of grungy pool surfaces.
To save yourself all this trouble, deploy the Hayward Navigator Pro. That way, it'll do your dirty work for you. Hook the Navigator Pro onto your pool's existing suction system and let it automatically run as you kick back and relax poolside with a refreshing pina-colada. It's perfect for anyone who wants an affordable solution for their pool cleaning woes.
---
Pros

Having the Hayward Navigator Pro machine at your beck and call will transform pool maintenance from an exhausting chore to something you only need to do occasionally.
The beauty of suction-side pool cleaners is they don't require a booster pump, unlike pressure-side ones. Since the Hayward is a suction-side machine, all you need to do is to connect the unit to your pool's dedicated skimmer or suction port with a simple snap of a hose, and you're good to go.
Note: You don't even need any tools! It's exceedingly simple to use and only requires minimal maintenance
There are virtually no moving parts on this machine, making it practically whisper quiet. This means that the chances of an angry neighbor knocking on your door at 2 AM because you want to do your pool cleaning in the middle of the night are practically nil. Because it has virtually no moving parts, it's practically maintenance-free, making owning one a relatively hassle-free experience.
Some cleaners have cumbersome bags you frequently need to empty. This isn't the case with the Navigator Pro since your pool's dedicated filtration system takes care of the dirt and debris the unit collects.
Some pool-cleaning machines have a nasty tendency to get stuck every few minutes. However, with the Hayward, fewer moving parts also means fewer hoses and cords to get tangled up.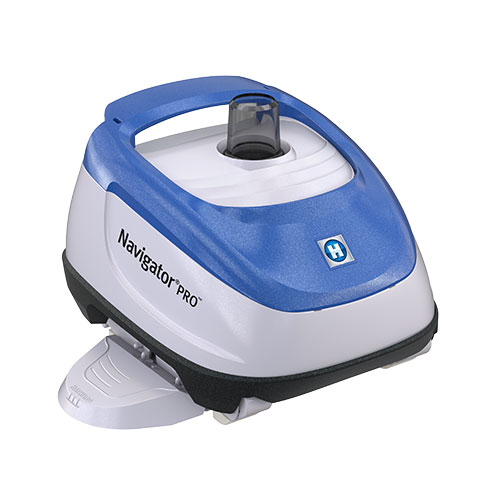 The Hayward Navigator Pro doesn't have a sophisticated brain like robotic vacuum cleaners have. However, it's been pre-preprogrammed to move around your pool in the most efficient cleaning path possible. This means that the machine is pretty good at sucking up all that dust, debris, and crud floating around in your pool.
Cons

The Hayward Navigator has been known to get hung up on drains. However, this complaint is common to many suction-side cleaners. If you're looking for a pool cleaner with BlueTooth functionality or remote control, save your money. That's because the Hayward Navigator Pro has neither of these things.
The Hayward struggles to scrub the waterline at times. If you see this happening, give it a gentle nudge. It should immediately dip below the surface, ready to do your bidding once more.
Final Verdict: Should You Buy the Navigator Pro
The geniuses at Hayward have created an energy-efficient and cost-effective pool-cleaning machine. While it doesn't have some of the bells and whistles of some of its rivals, it can clean better than some more expensive models.
When you enlist the assistance of Hayward Navigator Pro, you'll enjoy exceptional, reliable pool-cleaning results for an affordable price. Its wide vacuum inlet creates a broad suction path that guarantees that virtually all dirt and debris tainting the pristine clarity of your pool will be eliminated. It won't get stuck in crevices and crannies, unlike some other suction cleaners;
Because of how little it costs and how well it cleans, I recommend buying the Hayward Navigator Pro. If you need more suggestions, check out our best suction pool cleaners of 2023.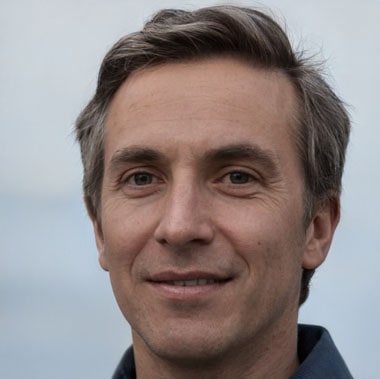 Author
Our pool maintenance expert, Luke Reed, earned his BS in Civil Engineering from Georgia Tech in 1998. Since then, he's worked in a variety of industries, including design and construction of luxury swimming pools.
---
Pool Maintenance Tips & Tricks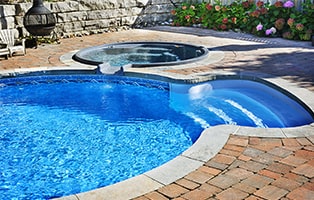 With all the different types of swimming pools available, such as in-ground and above-ground, it can be difficult to decide which one to get. Our guide including pros and cons can help you make that choice.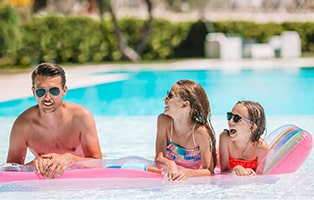 Germs and bacteria can cause life-threatening illnesses in a swimming pool. Find out what the dangers are and what you can do about them by reading our article.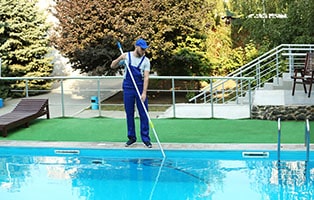 Dreaming of entrepreneurial success? Check out our guide on how to start a pool cleaning business. You'll find everything you need to know to set one up.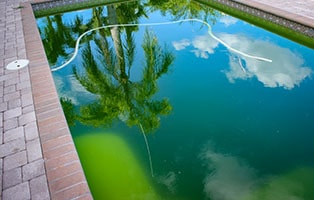 Is your swimming pool too murky to swim in? In our informative article, you'll discover the causes of a cloudy pool and how to fix the problem.