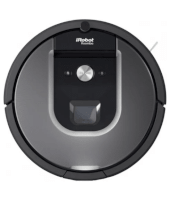 Is the iRobot Roomba 960 a good investment? Find out in our 2023 review.
We select, test, review and suggest the best products. We may earn a commission, if you buy something through our links.
The iRobot Roomba 960 is an average-priced option in the 900 series of smart robot vacuums. For almost 2 decades, Roomba has been a leader in robot vacuum innovation. With the 900 series, the original automatic functionality teams up with advanced smart tech for a more efficient operation.
While it doesn't have ALL the tech that the 980 has, it shares many of the features that make it a truly smart and efficient automated vacuum. And with the smaller price tag, we think the 960 is just an all-around good choice.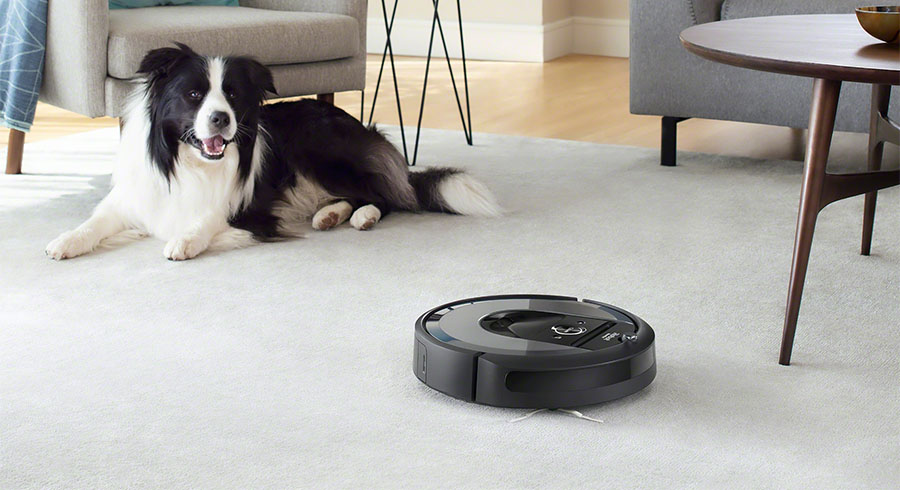 iRobot Roomba 960 is convenient robot vacuum cleaner
Let's take a closer look at it.
What do you get with the Roomba 960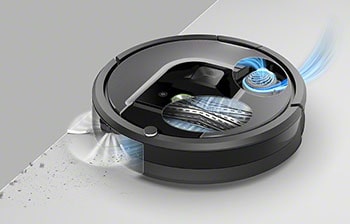 In the box, you'll find the vacuum itself, a Home Base charging station with power cord, dual mode virtual wall barrier, 2 AA batteries, an extra filter, and an extra side brush.
Battery run time: 70 – 75 minutes
Wi-Fi control via iRobot HOME smartphone app, Alexa, or Google Assistant
Weight: 8.5 pounds
Diameter: 13.8"
Height: 3.6"
1-year limited manufacturer's warranty
Once you get it fired up, the 3-stage cleaning system uses multi-surface brushes and suction with 5X the power of the Roomba 600 series. This helps it tackle embedded dirt and hair, allergens, and loose debris.
Smart technology
Advanced Dirt Detect technology allows the Roomba 960 to find areas with heavy dirt like you might find in high-traffic zones. Then it will spend more time cleaning in those areas.
iAdapt 2.0 Navigation guides the Roomba 960 on a seamless, efficient path and keeps track of where it's been. Obstacle sensors help it dodge furniture, while the low profile allows it to get under beds, tables, and other hard to vacuum areas. It does come with one virtual wall module so you can set it to avoid anywhere you don't want it to go, such as a sleeping baby's room or an office with lots of cables lying about.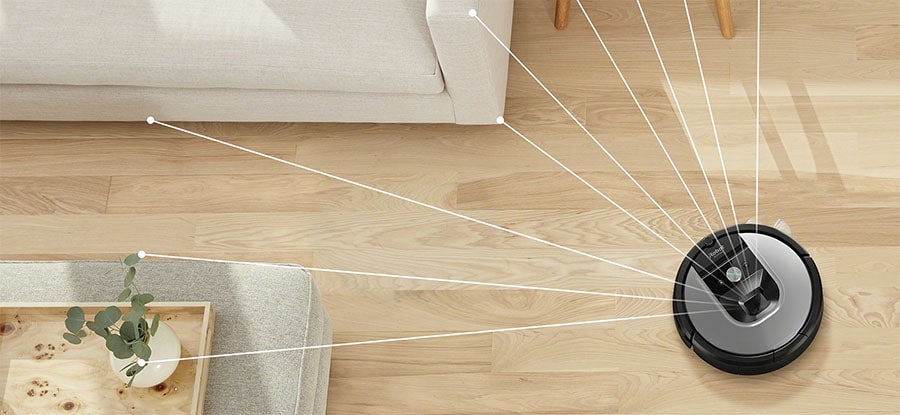 iRobot Roomba 960 has obstacle sensors which help it dodge furniture
After a run time of 70 – 75 minutes, the unit will return to its charging dock to recharge. Then it will set out again to finish the job if needed.
Through the iRobot HOME app, you can customize each cleaning cycle and schedule cleaning. Choose between 1 or 2 passes, edge clean, and other modes. Check the clean map report to see where the Roomba has been, see cleaning history, and even how-to videos.
The iRobot HOME app automatically syncs up with the vacuum to update it with any software changes. Through Alexa or Google Assistant, you can use voice commands to start, stop, and dock the vacuum.
---
What's the Roomba 960 good at

If you ever had one of the earlier generations of Roomba, you'll be impressed with how much better the 900 series gets around. It doesn't bang mindlessly into walls and furniture. When it comes near an object, it may pause for a moment to calculate its next move. Then off it goes again away from the object.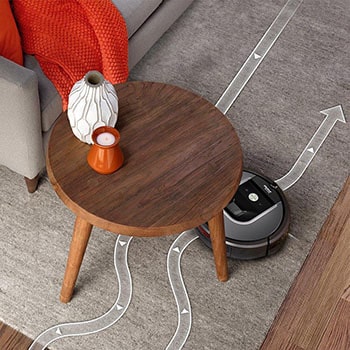 That's not to say that you can just leave any and everything lying around. You should clear your floors of things like charging cables, which can get damaged or tangled up in the vacuum. But any objects of measurable size like stuffed animals, boxes, or a sleeping dog will be no problem
It's really good with pet hair, especially on hard floors. The high-efficiency filter captures up to 99% of allergens as small as 10 microns to keep pollen and pet dander to a minimum.
Moving from one flooring type to another or over area rugs doesn't trip it up like other robot vacuums. The dual multi-surface rubber brushes are flexible so they stay in contact with all flooring types.
If it misses any areas or you need extra cleaning in a certain spot, the Roomba 960 can be set to make 2 passes. There's also a spot clean mode so it will go round and round like a dirt-eating carousel to clean one small area.The vacuum also alerts you when the dustbin is full.
What's the Roomba 960 not so good at

The battery run-time of 70 – 75 minutes isn't bad, but it's not outstanding. This makes it better for small homes or apartments. The dustbin is rather small too, so if you have a lot of pet hair or other dirt, expect to be emptying it a couple times per cycle.
The 960 can get stuck under low profile furniture with its height of 3.6 inches. It can also get stuck on objects like chair bases that are just short enough for it to begin climbing over, but then can't make it all the way over. So if you run it at night, you may wake up to find it stuck.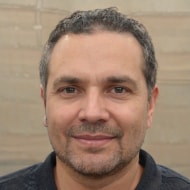 The filter in the 960 is a HEPA STYLE filter, not a True HEPA filter, so if you're a severe allergy sufferer, you'll want a better-filtered upright for backup.
Really dark floors or patterns can mess with the cliff sensors. Suppose you have a red and black striped area rug. When it gets to the black part, the Roomba 960 may avoid it altogether because it thinks it's found the edge of the earth. Same goes for night cleaning. It requires some light for the camera sensors to work properly.
Unlike some robot vacs, this one can handle very low pile carpet, but on thicker carpet, it may leave balls of hair in its wake. It has no carpet boost function, so it doesn't have a stronger suction that would allow it to pull dirt from deep carpeting. Loose rugs on your hard floors may get bunched up or caught in the Roomba 960. So you may want to just pick those up before running it.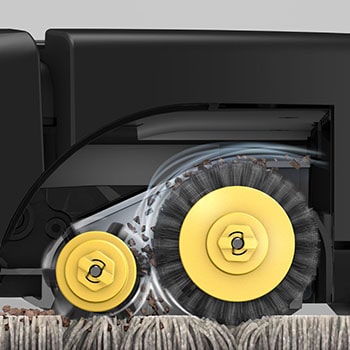 How does the Roomba 960 compare to the alternate models
There are a few differences between the 960 and its big brother, the 980. Namely, battery life is better in the 980 at 120 minutes rather than 75. Does this make it worth the bigger price tag? Maybe not. Since the 960 cleans so efficiently and automatically returns to its charging dock when it needs a recharge, the time difference isn't that beneficial.
Now, the 980 does outperform the 960 when it comes to carpeting with its Carpet Boost function. This allows the 980 to detect when the flooring changes so it adjusts the suction power as needed to extract more dirt from longer carpet fibers. So if you have a lot of carpet in your home, the 980 might be worth the extra cost.
On the flip side, the more affordable 690 has a shorter battery life of 70 minutes, but it has Wi-Fi app and voice control just like the 960. Cleaning performance is on par with the 960. Navigation isn't quite as advanced, however, and it tends to struggle more with dark flooring and moving from one type of floor to another. It's not as good at obstacle avoidance or finding its way back to the charging dock.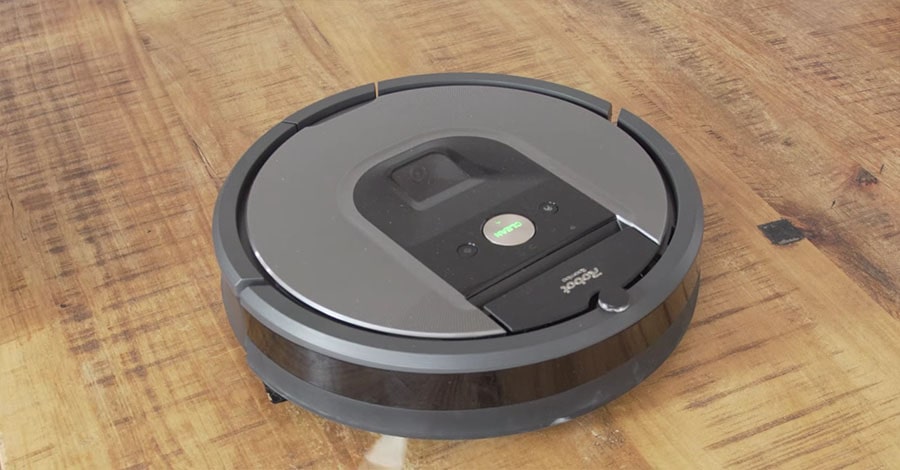 Conclusions
If you've tried the 600 – 800 series Roombas and want to upgrade, the 960 is a great place to start. It's not outrageously priced for what it does. Performance is on par with the top-tier models. It'll do great in homes with pets for picking up all that hair.
However, if you have a heavily carpeted home, the 960 may not be the best choice. If you have a lot of hard floors or low pile area rugs, this one should work great for you.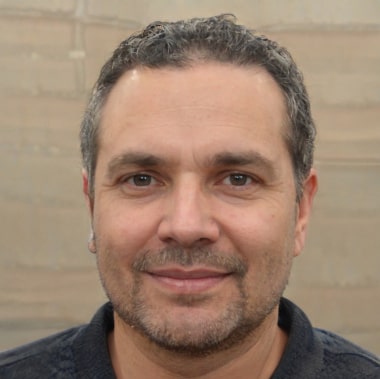 Author
Stephen A. Hancock received his M.S. in Mechanical Engineering (Robotics Track) from University of Utah in 2004. Since then, he's contributed to numerous articles and has been a consultant for many technical publications and websites.
---
Robot Tips & Tricks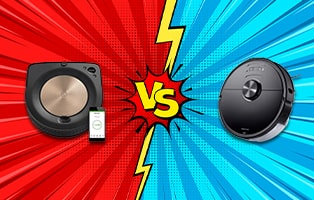 If you want to know which company wins the "Roomba vs. Roborock" battle, check out our article. You'll learn what makes each model exceptional, and things you'll need to know before buying.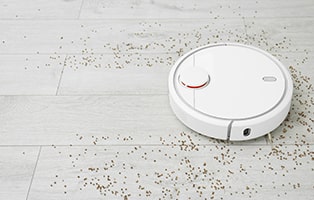 Robotic vacuum navigation systems include sensor mapping, camera mapping, gyroscopes, LiDAR, and SLAM. Read all about this technology in our informative article.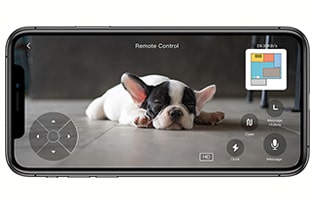 If you're worried that your robot vacuum is spying on you, you're not alone. Read our information-packed article to find out if it is, and what you can do about it.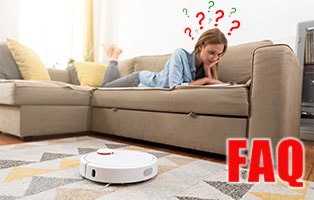 Robot Vacuum Cleaners are evolving at a rapid pace and have indeed become the new necessity for any modern household. Here's a breakdown on some of the most frequently asked questions about these devices