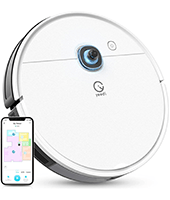 Here's our yeedi Vac X robot vacuum 2023 review. It tells you everything you need to know about this fantastic machine!
We select, test, review and suggest the best products. We may earn a commission, if you buy something through our links.
The yeedi Vac X is a fantastic entry-level robotic vacuum cleaner that makes it ridiculously easy to keep your floors sparkling clean and blessedly free from debris. If you love the idea of having a robotic vacuum cleaner sucking up all the filth from your floors but aren't crazy about the price, the yeedi X is the bot for you.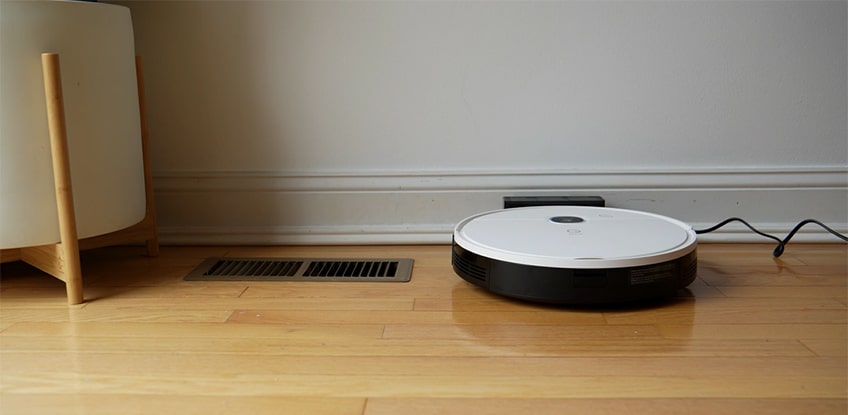 yeedi vac x – Robotic Vacuum Cleaner
Features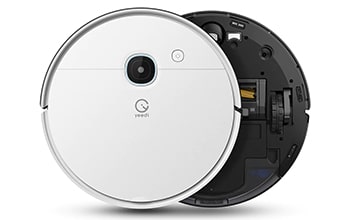 Robust suction of 3000Pa;
Budget-friendly price point;
Innovative tracking sensors prevent collisions;
Drop sensors prevent falls;
Able to get into tight spaces other robot vacuums can't;
Ability to establish virtual boundaries;
Who's It For?
If you're the worst housekeeper on the planet and despise cleaning with every fiber of your being, you can help hide that fact by buying the yeedi Vac X. This intelligent cleaning machine can transform filthy floors into immaculately clean ones in just a few short hours. With the yeedi, your days of manually cleaning your floors are over. Very quickly, your apartment will go from being the dirtiest in the complex to the cleanest.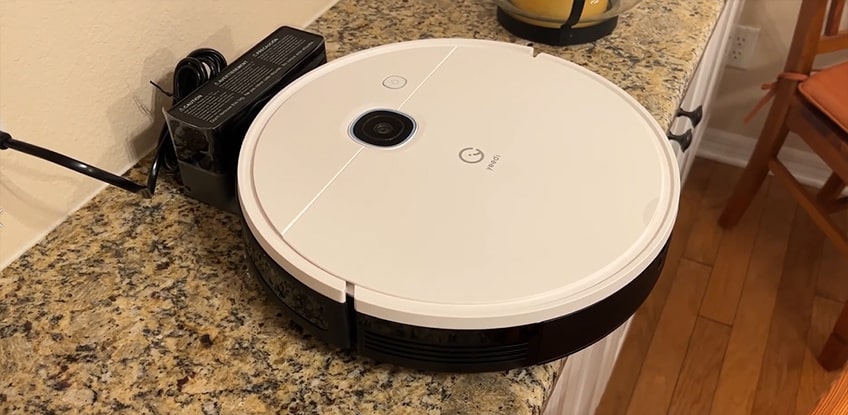 If you're an apartment dweller and aren't overly fond of cleaning it yourself, you'll love the yeedi X. That's because it can run for up to 90 minutes on a single charge—the perfect amount of time to clean most smaller spaces.
If you have pets, you'll love this superb cleaning machine. Two precision-engineered brushes team up with up to 3000 Pa of robust suction to hungrily suck up dust and pet hair on your carpets and hard floors.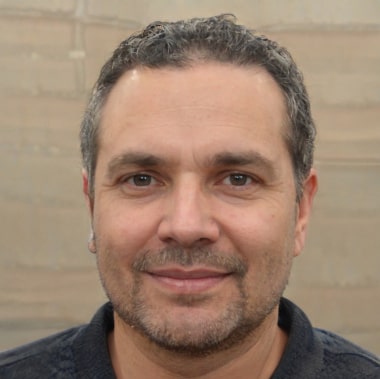 The yeedi X comes with a no-tangle brush for a greater ability to suck up pet hair if you have friends of the animal persuasion living with you. For example, if you live with the furry tumbleweeds otherwise known as cats, you'll love how this unit sucks up every bit of their hair.
If you're a mother of toddlers, you know how challenging it is to keep snack crumbs off your floors. When you make the yeedi a valuable member of your cleaning arsenal, you'll no longer need to vacuum daily to maintain floor cleanliness. All you need to do is push a button on the app, and your trusty cleaning bot will go to town getting your carpets and hard floors sparkling clean all by itself.
Pros

Robust Suction
Some robo-vacs are as wimpy as can be, with a disappointing performance that makes owners of these subpar units regret they ever plunked down their hard-earned money in the first place. That's not the case with the yeedi X. With a robust suction power of 300 Pa, it'll keep your floors cleaner than they've been in a long time.
Tracking Sensors Help Prevent Collisions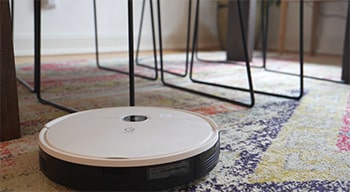 This little cleaning droid is a godsend for everyone who wants a clean home without having to do the work themselves. Innovative tracking sensors deftly guide the yeedi to efficiently clean every square inch of your floors without bumping into objects. This helps to avoid the collisions that not only make a robotic vacuum cleaner inefficient because it's running into things when it should be cleaning—it also prolongs its life.
No LIDAR Means a Lower Profile
Some robot vacs use LIDAR to navigate. However, the yeedi It gets its impressive navigational abilities from something called "Visual SLAM." This stands for "Simultaneous Localization and Mapping" and means mapping a home while moving through it at the same time.
Because it doesn't have LIDAR sensors on top, it has a much lower profile than many other robotic vacuums. That way, it can easily slide underneath beds, cabinets, and other furniture to clean hard-to-reach areas other units can't reach.
Establish Virtual Boundaries in the App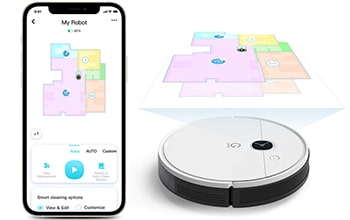 Some units use primitive magnetic boundary strips you need to manually set up to show the robo-vac the areas where you don't want it to go. However, the yeedi uses something a little more cutting edge: virtual boundaries you establish right in the app.
For example, if your baby daughter is playing with toys in the living room and you don't want your bot to clean this room until she's done. If you want your bot to stay out of your pet feeding area so that it avoids your animals, set up a virtual boundary and it won't go into these rooms.
Drop Sensors Save from Falls
The unit is equipped with drop sensors that help the yeedi X avoid places where it could plummet to a premature death, such as stairs. While these sensors can get dirty, yeedi's smart enough to tell you when they need to be cleaned, ensuring that they always function correctly.
Carpet Detection Capabilities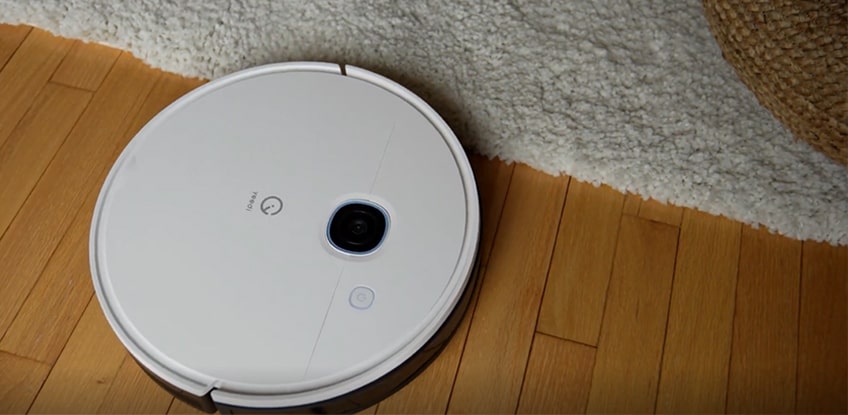 Drop Sensors help yeedi to avoid dangerous places
Different types of flooring or height differences from one kind of floor to another aren't a problem with this machine. That's because it can sense when it's leaving carpeted flooring and entering a hard flooring area. This helps it apply the perfect amount of suction needed for each floor type. That way, stubborn dirt gets sucked up instead of remaining embedded in your rugs.
Quiet Operation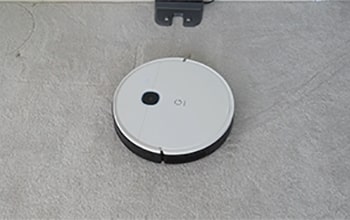 It's quiet enough that if you work from home, you can run the unit without worrying that noise will interfere with your ability to concentrate. It's even quiet enough to run at night without disturbing your family!
The Ability to Upgrade
You can add modules to supplement its already robust capabilities, which is a terrific option to have. That way, you won't have to decide ahead of time if you want to pay extra for those features.
For example, add the mopping module so your bot can scrub your floors. Or attach the self-emptying station to upgrade your robo-vac to one that not only efficiently cleans your home but also empties all the disgusting dirt it collects instead of you needing to do it.
Other Features
Yeedi X is fantastic at creating a detailed map of your home it uses to plot the most efficient cleaning path. It seamlessly integrates with Amazon Alexa and Google Assistant. This way, you can use voice commands to order your droid around instead of pushing buttons the old-fashioned way.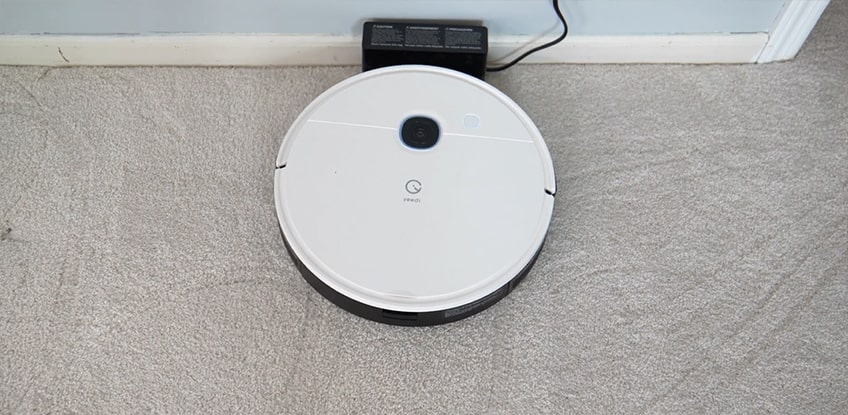 The yeedi X is a fantastic robotic vacuum with low price
The yeedi X tells you when its dustbin needs to be emptied or when it gets stuck. However, the latter rarely happens because it's usually able to reverse out of a tight spot before it gets stuck. After the yeedi X runs out of battery juice, it returns to the charging dock to get a fresh infusion of energy. It continues cleaning your floors right where it left off, thus ensuring a complete clean every time.
Cons

Yeedi's voice is a tad too loud, even on the lowest setting. Thankfully there's a way to turn it off. You might find yourself emptying this unit a bit more frequently than many robotic vacuums. That's because the dustbin is a bit on the small side and should be bigger.
This unit can only save one map at a time. If your house has more than one level, the yeedi must start from scratch every time you move it to a different story.
Final Verdict
The yeedi X is a fantastic robotic vacuum cleaner that helps eliminate the drudgery of manual vacuuming. Because it's so good at what it does at an excellent price point, we recommend you buy this exceptional model.
When you do, you'll have a fantastic cleaning droid that can do the work you used to do, providing you with the freedom to pursue more enjoyable activities. To find out what other models we recommend, check out our robotic vacuum reviews 2023.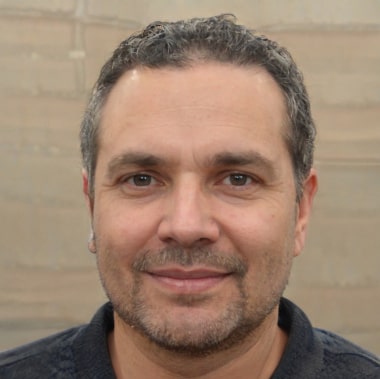 Author
Stephen A. Hancock received his M.S. in Mechanical Engineering (Robotics Track) from University of Utah in 2004. Since then, he's contributed to numerous articles and has been a consultant for many technical publications and websites.
---
Robot Tips & Tricks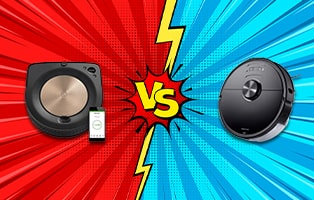 If you want to know which company wins the "Roomba vs. Roborock" battle, check out our article. You'll learn what makes each model exceptional, and things you'll need to know before buying.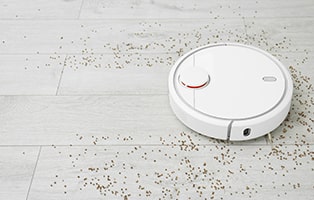 Robotic vacuum navigation systems include sensor mapping, camera mapping, gyroscopes, LiDAR, and SLAM. Read all about this technology in our informative article.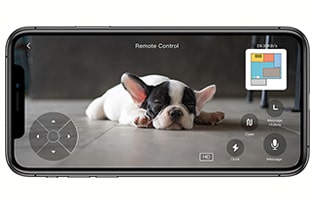 If you're worried that your robot vacuum is spying on you, you're not alone. Read our information-packed article to find out if it is, and what you can do about it.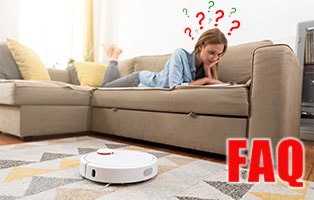 Robot Vacuum Cleaners are evolving at a rapid pace and have indeed become the new necessity for any modern household. Here's a breakdown on some of the most frequently asked questions about these devices